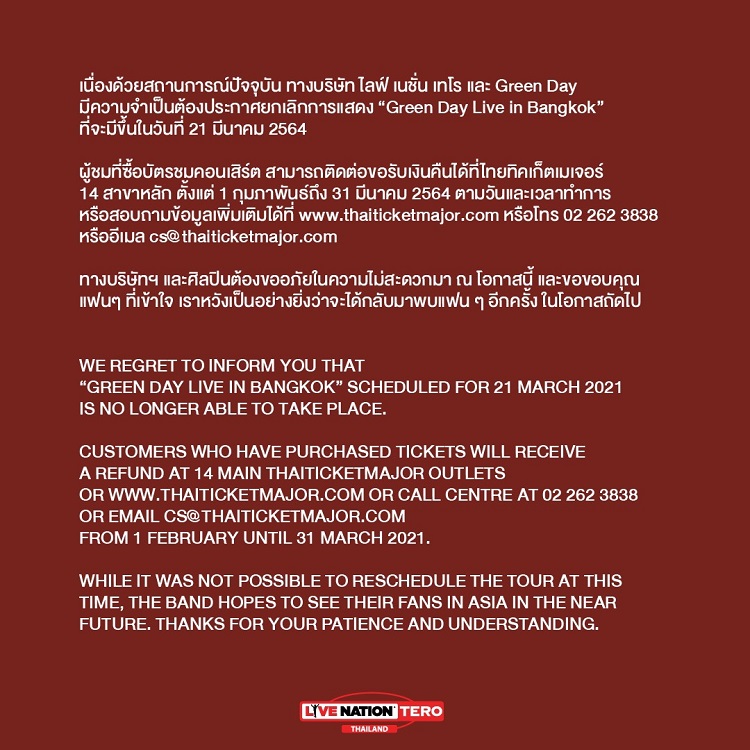 Green Day Live in Bangkok scheduled for 21 March 2021 is no longer able to take place. Customers who have purchased tickets will receive a full refund at 14 ThaiTicketMajor outlets. While it was not possible to reschedule the tour at this time, the band hopes to see their fans in Asia in the near future. Thanks for your patience and understanding.
Customers who wish to receive a refund can do so at 14 ThaiTicketMajor outlets or www.thaiticketmajor.com or call Center Tel. 02 262 3838 or email cs@thaiticketmajor.com.
Refunds will be available from 1 February 2021 until 31 March 2021.